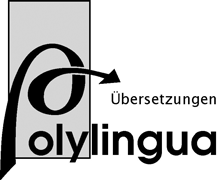 Prix / Preise / Prices

Le prix à la ligne (55 caractères) débute à CHF 2.80 puis augmente en fonction du degré de difficulté du vocabulaire / du contenu (spécificités techniques/scientifiques, recours à des expert-e-s).
Pour les langues extra-européennes, le prix est fixé selon entente.
Le prix minimum par commande est fixé à CHF 50.- par langue.


Unser Zeilenpreis (55 Anschläge) beginnt bei CHF 2.80 und steigt je nach Schwierigkeitsgrad des Wortschatzes/Inhalts (fachspez., wissenschaftl./Einbezug von Fachexperten).
"Exotische" Sprachen nach Absprache.
Der Mindestpreis pro Auftrag beträgt CHF 50.– pro Sprache.


The price per line (55 characters) starts at CHF 2.80 and rises according to the degree of difficulty of the text (vocabulary, content, technical specificities, recourse to experts, etc.)
For non-european languages, price is set by agreement.
The minimum price is set at CHF 50.- per language order.